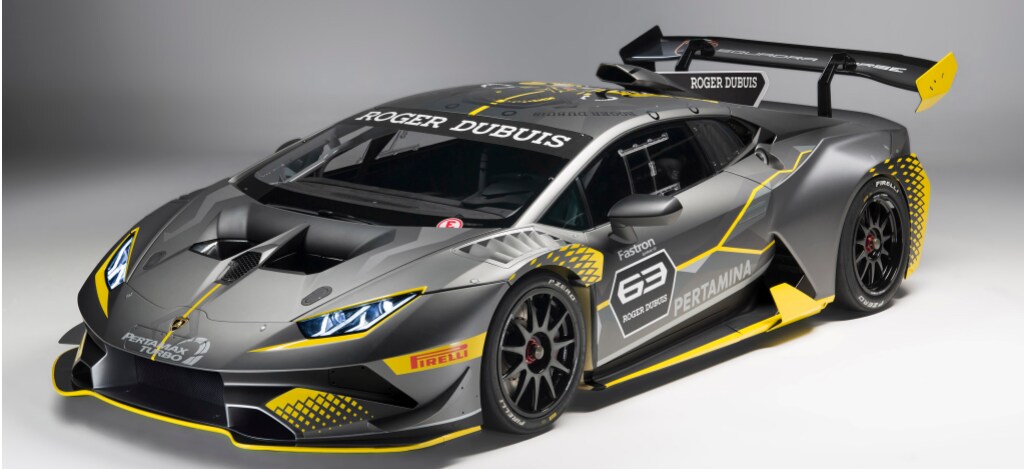 Lamborghini Squadra Corse is unveiling the new Huracán Super Trofeo EVO, ready to make its world debut.The new racecar raises the already high standards of the previous model with entirely redesigned aerodynamics. The aim was to maintain the same high downforce of the previous model, while achieving higher overall aerodynamic efficiency and so less resistance to forward travel with improved stability.
The car will make its official track debut in the spring of 2018 in three continental series of Lamborghini Super Trofeo, in Europe, Asia and North America, where all the cars lined up will have the EVO configuration.The new body kit was developed by the team of motorsport engineers at Automobili Lamborghini, working in partnership with Dallara Engineering and Lamborghini Centro Stile.
Lamborghini Centro Stile also designed the livery of the new Lamborghini Huracán Super Trofeo EVO, celebrating the partnership linking Lamborghini Squadra Corse and Roger Dubuis, which will begin in 2018.