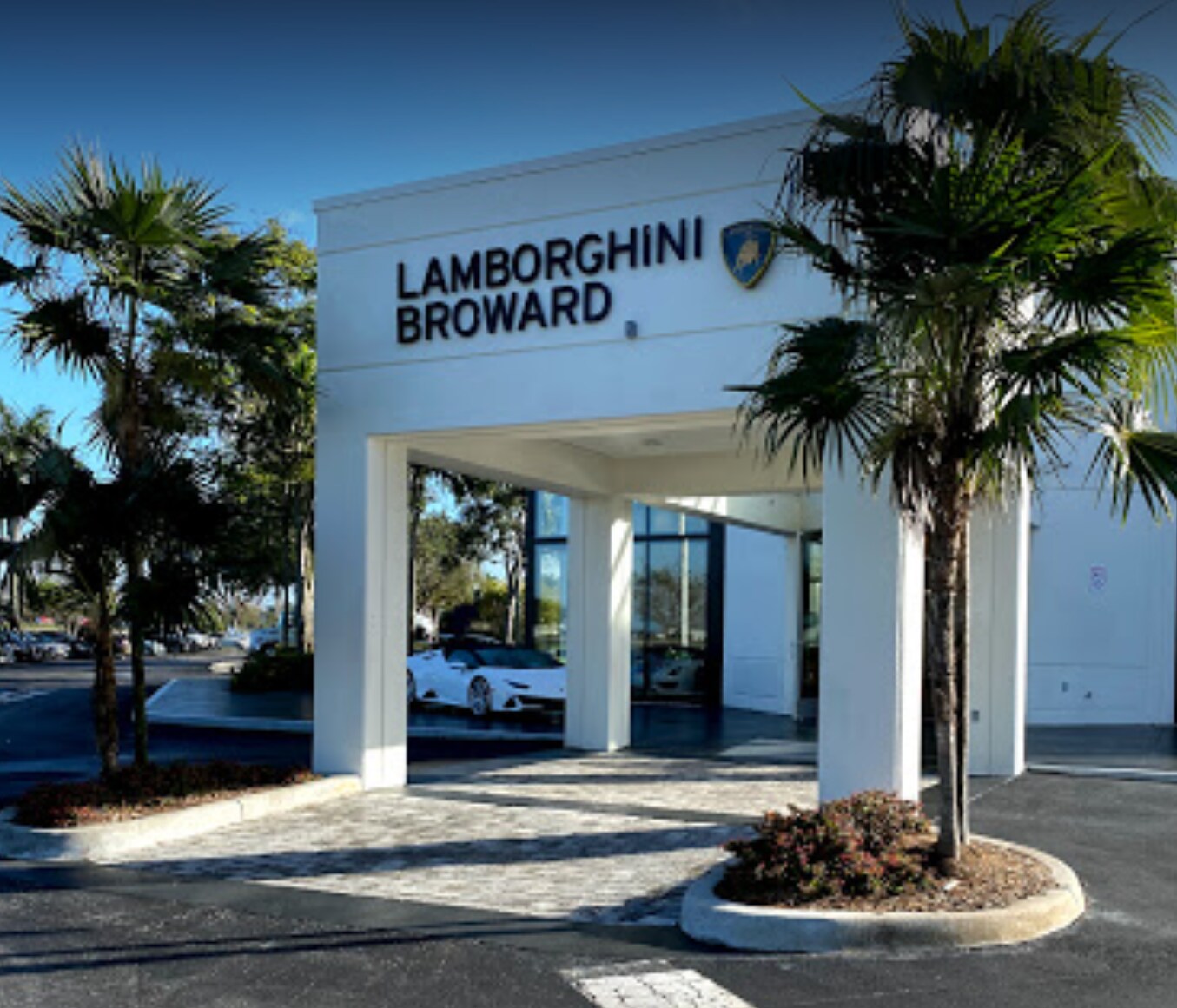 Frequently Asked Car Dealer Questions
Brought to you by Lamborghini Broward
At Lamborghini Broward customer satisfaction is our number one goal. Our sales, service, and finance staff is standing by to answer any and all questions you may have! No question is too big or too small. Whether you are shopping for a new or used Lamborghini, looking to get pre-approved for a car loan, or want to schedule service on your current vehicle, our website offers the resources you need. We are also pleased to provide answers to some commonly asked questions for car dealerships below. If you have a question about something you don't see here, please give us a call at 888-201-1791 or connect with us online. We look forward to offering our Lamborghini expertise!
Vehicle Sales
Q: Why is taking a test drive so important?
A: Buying a vehicle is a big purchase - you want to make sure you get it right. Taking a test drive is the best way to make sure you are happy with the vehicle's handling, braking, functionality, technologies, comfort, utility, and the overall driving experience.
Q: Can I buy a car online?
A: Yes, you can. Lamborghini Broward is pleased to offer online car buying! Start your vehicle search right here on our Inventory page. Without ever leaving home, you can shop for your next vehicle and get pre-approved all on our site. Contact us if you are interested in a vehicle, and we'll bring it to you for a test drive.
Q: Who can I talk to about buying a car?
A: A member of our sales team is standing by to speak with you about purchasing a car. To contact the sales department, you can fill out our online contact form, use our website chat feature, call or text sales at 888-201-1791, or stop by the showroom.
Q: Where do I find specials on car sales?
A: Lamborghini Broward has some great sales going on. Finding our current specials is easy; they are listed right online under the New Inventory and Used Inventory tabs. Because specials change often, we recommend that you check back frequently. If you would like to take advantage of one of our specials, just give a call.
Q: Is it better to buy a new or used car?
A: Are you wondering if you should buy new or used? There are pros to each choice, and the best answer depends on your individual needs. There are a few things to consider. These include your budget, how long you plan to keep the car, and how much you drive. If you are looking to get into a Lamborghini, but are also considering your budget, buying used is perfect. If you like to have the latest and greatest in your vehicle, and trade-in every few years, you might want to go with new.
Service & Parts Questions
Q: What kind of services do you offer at your Lamborghini service center?
A: Lamborghini Broward features an on-site service center. Our team has been trained specifically on Lamborghini models. And, to ensure the best care is given, the products used are OEM-Approved. We offer routine maintenance, such as an oil change, as well as mechanical repairs, including brake service, battery services, full engine overhauls, and more. We also provide tire rotations, and tire sales and installation.
Q: Is regular car maintenance really that important?
A: It sure us. It takes meticulous care to maintain a supercar, and with our help, you can enjoy years of exciting driving behind the wheel of your beloved Lamborghini. Having your vehicle maintained on a regular basis can actually help you save money in the long run. It will help keep your Lamborghini running in top shape, help extend its life, and also keep it as safe as possible.
Q: How will I know when my car is due for an oil change?
A: Recommended oil change intervals vary between each make and model, but generally fall in the 'every 5000-8000 mile' category. If you are unsure, or would like some guidance on when to bring your car in, please give our service center a call at 888-695-4014.
Q: What's the easiest way to schedule an appointment?
A: You can schedule your appointment right online. Just fill out our service appointment form, and you will be all set.
Q: Can I get car service or repair without leaving home?
A: Yes, you can. Once you schedule your appointment, our team will pick it up from your home, service it, and return it, all fully sanitized. Contact us to see if you are within our service area.
Q: Are there any specials on service?
A: Yes, we offer some great specials on service. 
Q: What type of training do your technicians have?
A:  At our Davie FL repair shop our staff is trained specifically to work on your Lamborghini Urus, Huracan Performante, and Aventador. The peace of mind you get from knowing a team of trained technicians is behind you is something you can't put a price on. We use Lamborghini-approved parts each time. Since we have a direct connection to the brand, we can access all the parts and tools your vehicle may require. You can learn more about our Service department here.
Auto Loans & Leasing
Q: Can I apply for a car loan online?
A: Yes, you can. At Warren Henry's Lamborghini Broward, we make getting an auto loan easy. Just navigate to our Apply Now page and submit your information. Once our team receives it they will look it over and get back to you promptly.
Q: How do I find out what my trade-in is worth?
A: Simply fill go to our Trade-In Appraisal page and add the info and details of your vehicle. We will reach out to you for a time to bring it in. Once we look it over, you will get an official trade-in value.
Q: Where can I find current finance offers and incentives?
A: Lamborghini offers some great manufacturer incentives, including lease deals you may be interested in. You can view them here.
Q: How do I choose between buying or leasing?
A: Many car shoppers face this question when they are in the market for a new vehicle. With a vehicle purchase, you don't have to worry about mileage restrictions or wear or tear regulations. You can also choose to customize your model for a custom and unique appearance. Buying is a great option for someone who plans on keeping their vehicle for a number of years. Once you pay it off, it's yours.  On the other hand, with an Lamborghini lease, you get a short-term commitment and a vehicle that is new every few years. Monthly payments are often less with a lease as well. When the lease term ends, you have the choice to upgrade to a new model. Some limitations to leasing include mileage restrictions, and potential wear and tear fees if not careful. A lease is perfect for someone who likes to drive a fresh car, and feels they can stay within a certain number of miles.
General
Q: Why should I buy from Lamborghini Broward?
A: When you shop with Lamborghini Broward, you get the 'Warren Henry Advantage'. This includes things like a 72-hour exchange, key replacement, best value guarantee, and more. We also have an inventory that features some very special exotic supercars, including the 2020 Lamborghini Huracan Evo!
Q: I'm interested in working for Warren Henry. How do I apply?
A: Visit our employment page, where you can see current job openings, various career paths, benefits, and training.
Q: Are you open on Sunday?
A: Lamborghini Broward is closed Sunday. You can view our current hours here.
 Q: Where are you located?
A: Lamborghini Broward is located at 4645 Volunteer Road, Davie, FL. You can get directions to our dealership here!
Q: How can I learn more about your dealership?
A: Visit our Staff Page or About Us page to learn more!