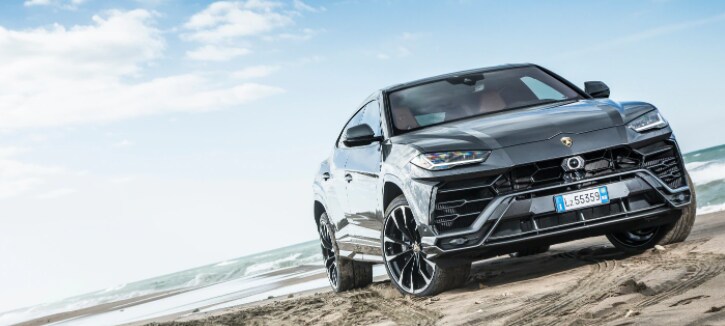 Features of Lamborghini UNICA App
Brought to you by Lamborghini Broward
Lamborghini is not just an automotive brand that makes the most powerful vehicles on the road. They are able to ensure that all of their vehicles come with the very best technology on the market. This means creating unique systems to help make sure that all of their customers are getting exactly what they need out of their Lamborghini. That's why we want to introduce you to something that you might have never heard of, Lamborghini UNICA. This is an exclusive app that only Lamborghini customers can connect to. This app allows every Lamborghini customer to stay informed about everything that they could possibly need to know about. We know that staying connected to fellow Lamborghini owners can be exciting, and this app makes sure you are a part of the community. Keep reading down below to find out more about this app.
Unique experience
One of the best things about this app is the ability that it gives you to go to unique and exclusive functions held by Lamborghini. All you have to do is fill out a form, which includes your VIN and certificate of ownership. This will get you access to your own credentials that will allow you to attend extremely special events that only your fellow Lamborghini drivers will be able to get into. This means you can meet more like minded people who also understand what the best super cars on the market truly are. Getting your credentials has never been easier, which means it's time to submit that application!
My Garage
We know that one of the top things people always want to know is how their vehicle is being taken care of when being serviced. One of the best features of the UNICA app is My Garage. This part of the app acts as a virtual garage. It allows you to get real-time production updates, customer care and assistance, On Track with Lamborghini Squadra Corse, and even Lamborghini "Masterpieces" at a tap. We could never oversell how great this specific part of the app is. Stay in the know about your own Lamborghini!
Remote managing
The last part of this app that we want to discuss is the ability it gives you to manage your Lamborghini from a distance. This is used through Lamborghini Connect, which is an advanced connectivity service. You'll be able to control the conditions and status of your Lamborghini with just a tap of your finger. Temperature, turning it on, it's all controlled through this app. Now's the time to get the UNICA app!
Lamborghini UNICA App at Lamborghini Broward
Have you bought a Lamborghini from us recently? Are you looking to join the Lamborghini family? Once you do, it's time to get your credentials and download the UNICA app! You'll be able to stay informed, better control your Lamborghini, and get invited to exclusive Lamborghini owner events. So, get yourself behind the wheel of the Lamborghini that you've been eyeing up for months here at Lamborghini Broward.