HURACÁN EVO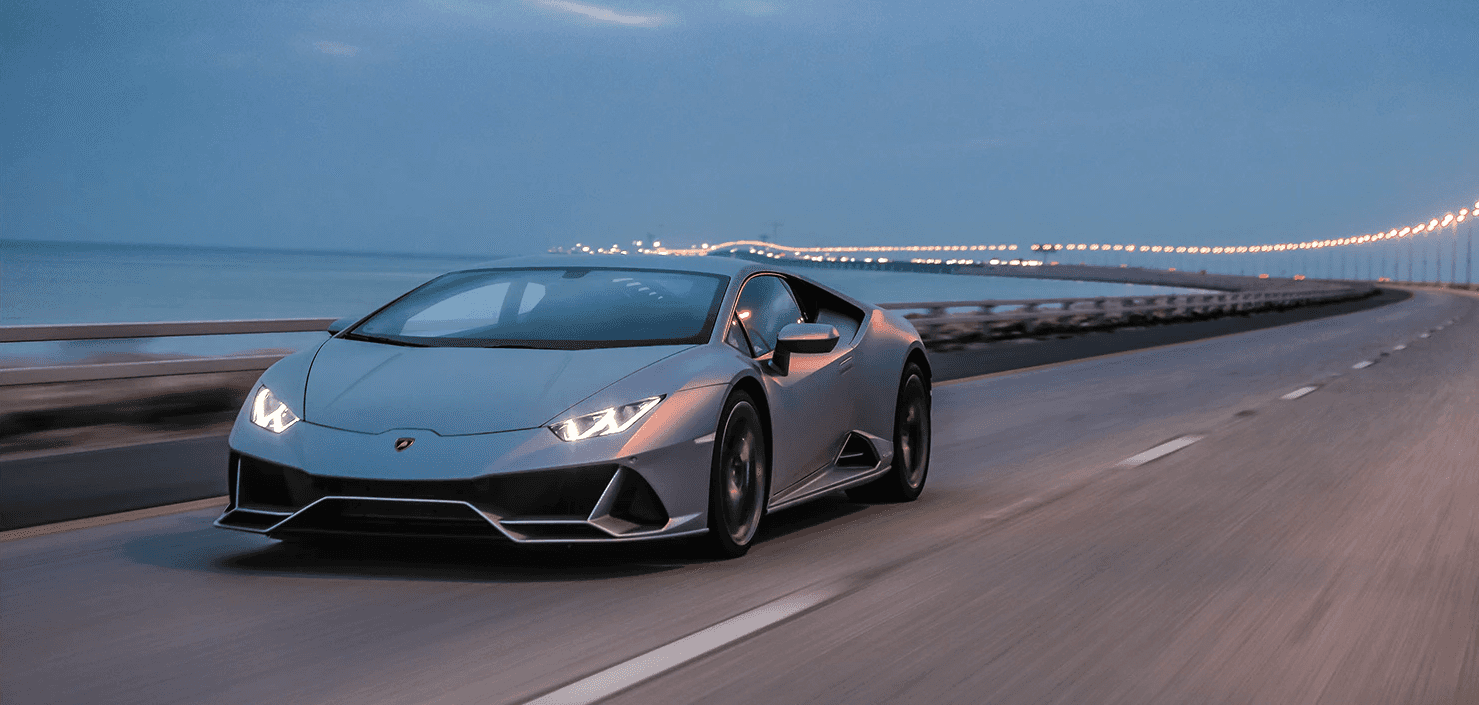 New InventoryPre-Owned InventoryContact Us
Brought to you by Lamborghini of Davie, FL
The Huracán EVO is the evolution of the most successful V10-powered Lamborghini ever. The result of fine-tuning and refining existing features, combined with new design solutions that increase performance, the car stands out for its ability to anticipate and cater to the driver's behavior, expectations and desires.
What is the exterior like?
The Huracán EVO introduces refined aerodynamic solutions while remaining true to the design philosophy that is the hallmark of Lamborghini.
The front bumper adopts unmistakable Lamborghini Y-shape stylistic elements, hood lines inspired by the Countach, skirt air intakes reminiscent of the Murciélago, and central high-mounted exhaust tailpipes that recall the highest-performance Lamborghini models of the past.
New features include 20-inch Aesir rims and new Ad Personam colors for the bodywork.
What is the interior like?
The passenger compartment features a cutting-edge 8.4-inch touchscreen system in the center console, from which the vehicle and entertainment functions are controlled. Exclusive interior finishes reflect authentic Italian design and feature the highest quality materials, with upholstery available in leather, Alcantara and—for the first time—Carbon Skin®, an innovative carbon-fiber material available exclusively from Lamborghini.
What is the Huracán Evo compatible with?
Connect with your Huracán EVO. With the new connected services, the experience on board your Huracán EVO becomes even more enjoyable, remotely as well using the Lamborghini UNICA app. Exclusive comfort, navigation, safety and entertainment features will let you manage your Lamborghini better than ever before.
What are some of the driving dynamics of the Huracán Evo?
The Huracán Evo has a totally renovated and reengineered, with optimized fluid dynamics both in the aspiration and exhaust, this is the V10 aspirated engine with the highest specific power. The architecture of the Huracán EVO suspension forms overlapping quadrilaterals which guarantee a perfect balance between the vehicle's nimbleness and its sports performance. The magnetorheological shock absorbers instantaneously react to the pilot's driving style. The Huracán EVO has equipped with an Electronic Power Steering (EPS) system, which seamlessly adapts to all driving styles in order to guarantee the best steering assistance, both on track and on the road while sustaining all the ANIMA driving modes. The Huracán EVO also offers a unique combination of the active steering system (Lamborghini Dynamic Steering) and the rear-steering system (Lamborghini All-Wheel Steering), ensuring best-in-class dynamic performance.
Make an Inquiry