Lamborghini Aventador SVJ Roadster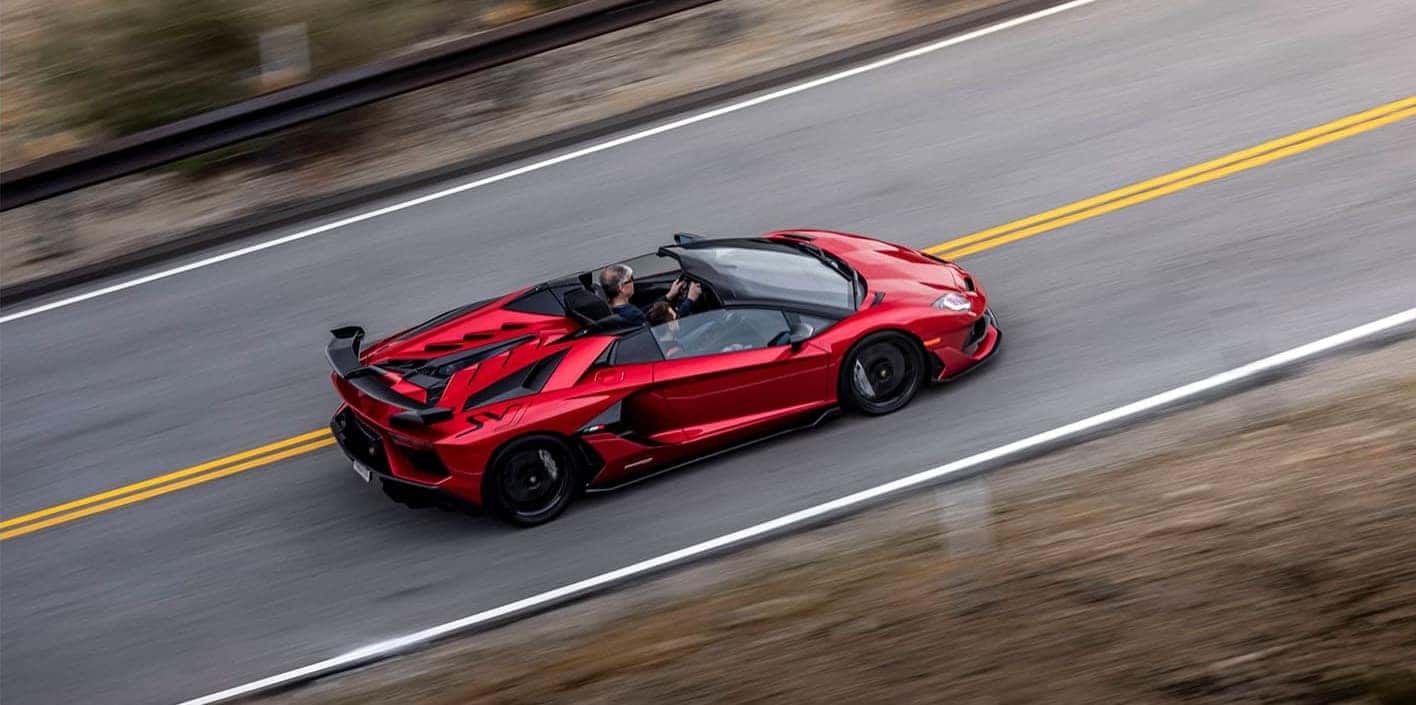 New InventoryPre-Owned InventoryContact Us
Brought to you by Lamborghini of Davie, FL
The SVJ Roadster is the most iconic form of the Aventador family.
Its Lamborghini aerodynamics represent the most futuristic ever designed: the ALA 2.0 system and aero-vectoring ensure the minimum drag on straightaways and the optimal aerodynamic load when cornering. The 770 hp naturally aspirated V12 engine inspires awe.
What is the exterior like?
The SVJ Roadster uses ultra-light carbon fiber for its bodywork and rigid removable roof. The body features larger air intakes and more extended side skirts, accentuated aerodynamic profiles and a lighter exhaust system mounted higher up.
The rigid roof is made using an innovative, high-pressure RTM molding technology.
The SVJ 63 Roadster, produced in a limited edition of only 63 examples, features an even more dynamic and exclusive appearance.
What is the interior like?
The technological look of carbon fiber, featured in the monocoque as well as the doors, seats, center tunnel and console, coexists with a design of clear aeronautical inspiration, while the leather and Alcantara upholstery adds a bold touch of exclusivity to the luxurious interior.
But it is the refined details of the cross-stitching and special SVJ Roadster plaque that confer a truly unique character to this remarkable automobile.
What are some of the driving dynamics of the Huracán Evo?
The Aventador SVJ Roadster offers a unique combination of the active-steering system (Lamborghini Dynamic Steering) and the rear-steering system (Lamborghini Rear-wheel Steering), delivering maximum dynamic performance. Patented by Lamborghini, the ALA system is optimized for the Aventador SVJ Roadster and is now known as ALA 2.0, which includes new air intake and aero-channel designs. The system has been recalibrated, taking into account the enhanced lateral acceleration of the vehicle. The Aventador SVJ Roadster features magneto-rheological front and rear shock absorbers with pushrod systems, which constantly modify the suspension behavior according to the road conditions and the selected driving mode. The 4-wheel-drive system on the Aventador SVJ Roadster is optimized to work specifically with the new active systems, in particular rear-wheel steering. This system is able to maximize performance and driving pleasure in situations with poor grip.
Make an Inquiry