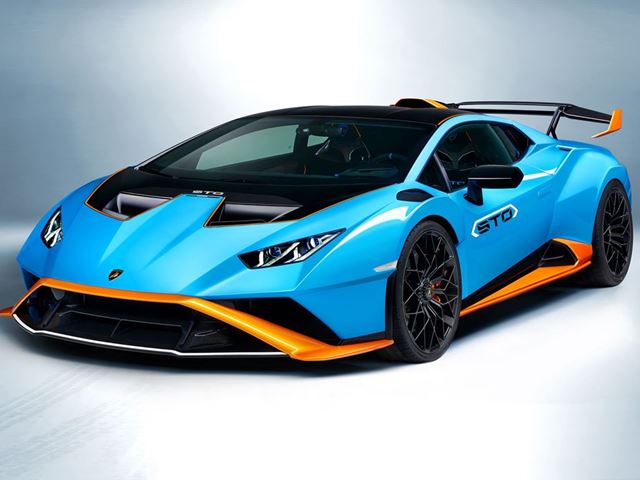 Lamborghini PIRELLI Tire Services, Broward
From the PIRELLI experts at Lamborghini Broward
Every aspect of the design and construction of a Lamborghini vehicle is precise and this includes the tires they are outfitted with. Since 1963, PIRELLI tires have been the preferred tires recommended for use on Lamborghini vehicles. 
You can easily recognize a Lamborghini approved tire by the unique "L" marking on the sidewall. These "L" tires are matched to each Lamborghini model with the goal to provide the performance, drivability, and safety, both on the road and track.  According to Lamborghini, the design and testing of the "L" marked tires takes more than 24 months of collaborative development time.
What PIRELLI tires are available for Lamborghini owners today?
Today, there are four suggested PIRELLI "L" tires recommended for use on Lamborghini automobiles.  Should you be considering new tires for your Lamborghini, the folks at Lamborghini of Broward can help you determine which tire is best. Here are the models to consider:

P ZERO™ - The P ZERO is a sport performance tire for everyday driving. It is designed to provide excellent driving pleasure, maximum safety in dry and wet conditions with great traction and riding comfort.

P ZERO CORSA™ - The Zero Corsa is an extreme performance tire for road and track. It is designed to deliver great handling performance, high speed cornering, and impressive lateral acceleration.

P ZERO TROFEO R™ - The Zero Trofeo R is a racing tire optimized for extreme performance on the track. It offers top lateral grip during high speed cornering and consistent racing performance.

SOTTOZERO™ - The Sottozero is PIRELLI/Lamborghini's all season tire. It's designed for excellent traction, optimum braking, and great handling on both dry  and snowy roads.

What makes PIRELLI tires so special?
The constant quest to extend the boundaries of tire technology and the constant desire to be ahead of the game has driven PIRELLI to establish a great number of industry-leading design innovations. Here are two that make PIRELLI tires extraordinary:
Pirelli Noise Cancelling System™- Performance tires can generate a lot of noise and the folks at PIRELLI have integrated an internal polyurethane sponge to reduces noise by between two or three decibels. This is significant because it reduces the perceived tire noise by half. 
Self-Supporting Run Flat™ - With Self-Supporting Run Flat tires, you will never be stranded beside the road a long way from home. In the case of a puncture, Self-Supporting Run Flat tires offer enough stability so you can continue your journey for approximately 50 miles.
The PIRELLI tire expert in Florida is Lamborgini Broward
If you need to get the tires on your Lamborgini rotated, wheels aligned, or need a new set, your best bet is to contact the PIRELLI tire experts at Lamborgini Broward. They will guide you in the best direction by matching their services and recommendations to your driving style and the Lamborghini model you drive.
The factory-trained employees at Lamborgini Broward are educated on how to best take care of the tires on your Lamborghini and get the most out of your investment.  Need assistance? Feel free to
contact the PIRELLI tire experts
at Lamborgini Broward today.