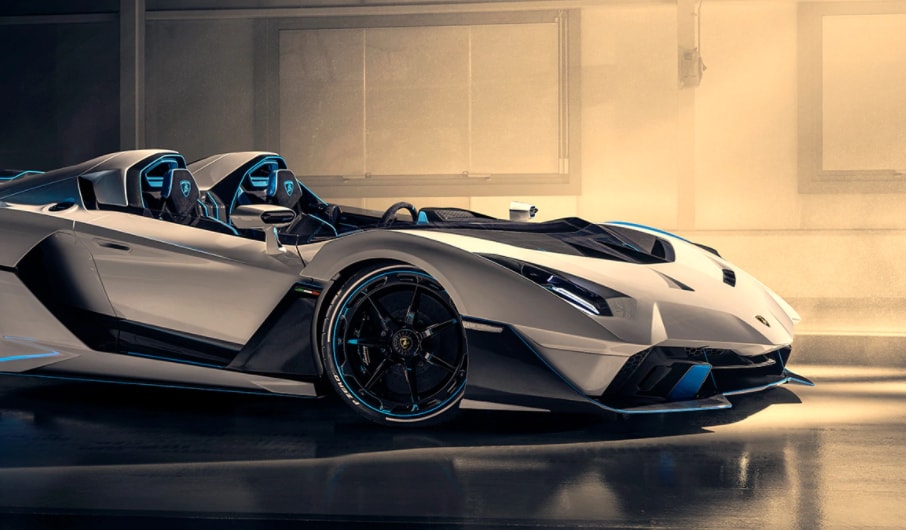 Lamborghini SC20
Brought to you by Lamborghini Broward
Lamborghini rarely needs any sort of introduction, and that's why we don't feel the need to spend a long time showing off the SC20. Let's just say, Lamborghini continues to create the most fascinating and powerful super cars on the market today. The SC20 is a one-off open-top track super car that makes sure to unite performance with racing aerodynamics. There isn't a single competitor that can keep up with this vehicle and everything that it has to offer. You'll find a stunningly powerful engine that is matched up with lightweight carbon fiber bodywork. Let's just say, there are no weak points, only unlimited possibilities. Keep reading down below to find out all of the information there is about this power-hungry machine.
Optimal aerodynamics
The first thing we're going over with the Lamborghini SC20 is the fact that there is no other vehicle on the market today as aerodynamic. Lamborghini has placed all of the technology available into creating a super car that optimizes airflow with ease. The meticulously crafted design can truly be described as a work of art. You'll notice the racing contours, the inspired by side paneling, and even the carbon fiber bodywork that is incredibly lightweight and hand-polished. You'll even notice two fins that frame the prominent front splitter. This also includes a distinctive carbon fiber rear wing and air intakes that are located on the front hood. Aerodynamics? The SC20 has it.
Motorsports interior
We've spent so much time discussing the exterior that you might think that we've forgotten what the Lamborghini SC20 has to offer when it comes to the interior. Have no fear, we're more than ready to gush over what Lamborghini has done here. This is an interior that screams racing, thanks to the classic Squadra Corse styling. You'll likely find an interior that comes with a combination of Nero Cosmus and Bianco Leda, which is enhanced with a number of carbon fiber features. These usually come with the steering wheel trim, center console, door panels, and dashboard cover. The same carbon fiber is used for the seat shells which, of course, are leather and Alcantara.
Lamborghini engineering
The last thing we want to discuss is what kind of power can be expected with this super car. You should likely already know that Lamborghini is going to be putting everything they can inside of this beast. And, you'd be right. The Lamborghini SC20 comes with a naturally aspirated V12, which can get up to 770 CV and 720 Nm torque. To further help this power long, the system comes with a seven-speed ISR transmission, along with a four-wheel drive system that connects to a central electronic differential. 
Lamborghini SC20 at Lamborghini Broward
We know that so far, all of the information suggests that this is a Lamborghini that is ready to turn heads. We're incredibly excited for everything that Lamborghini is creating, especially when it comes to the models that we have available at our dealership! If you are ready to own your very own Lamborghini, then it's time to stop by Lamborghini Broward today and see how our sales professionals can help you!