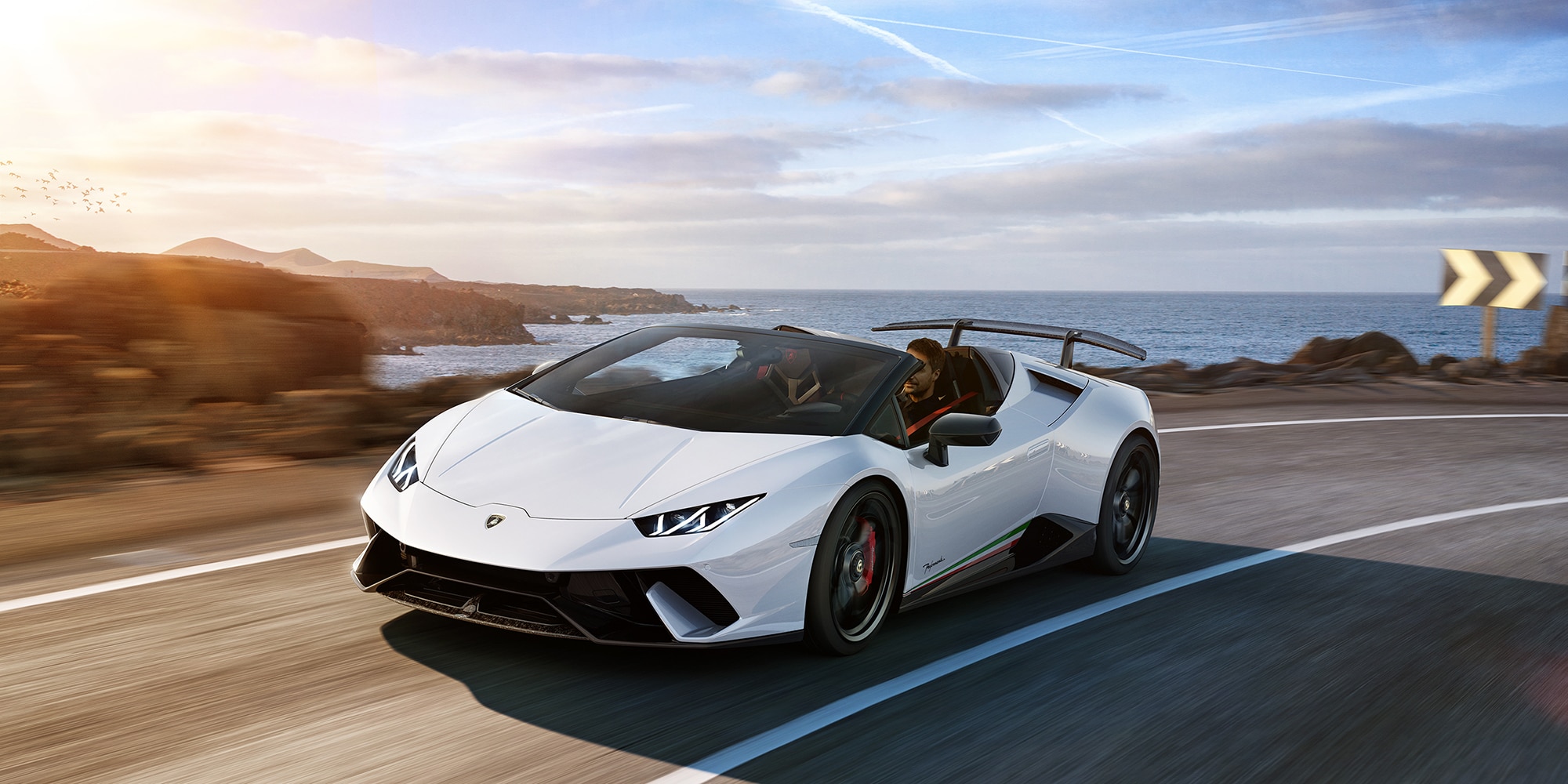 OVERVIEW
The pinnacle of performance and heightened open-air emotion
Designed to cut through the air and become one with the sky, the Huracán Spyder is the pinnacle of Italian taste and hand craftsmanship, a sports car elevated to the performance and sensation of a coupé. 
The result? Behind you, the roar of the powerful V-10 engine. Above your head, an ultra-lightweight soft top that opens in just 17 seconds. Ahead, only the horizon awaits. Discover the unique characteristics and detailed technical specifications of the Huracán Spyder below.
The inherent design, technology and performance features of the 
Huracán
 Performante are as fundamental in the Spyder, thus adding a new dimension of driving pleasure to the supreme driving experience of the Performante. Its open-top design clearly differentiates the Spyder from its c
oupé counterpart, with roof both open and closed.
ENGINE
V10, MPI (Multi-Point Injection) + DSI (Direct Stratified Injection)
TORQUE
TRANSMISSION
Electronically controlled all-wheel drive system (Haldex gen. V) with rear mechanical self-locking differential
ACCELERATION
0 - 62 MPH in 3.4 seconds
BRAKING
62 - 0 MPH in 105.64 feet
GEARBOX
7-Speed Dual clutch gearbox LDF (Lamborghini Doppia Frizione)